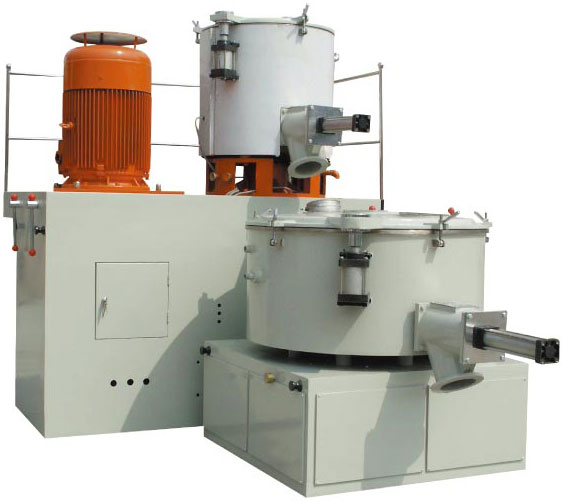 Application:
SRL-Z series mixer unit is applicable for mixing,coloring and drying of various resin such as polyethylene,polypropylene,polyvinyl chloride ect and in the craft of engineering plastics such as ABS、polycarbonate etc before forming and processing as well as in the mixing of phenolic resin.The unit combines heat mixing and cool mixing craft together.The materials after heat mixing can be got into cool mixer for cooling automatically,exhausts remaining gases and prevent agglomeration.
This unit is developed by importing and absorbing advanced foreign technology.By adopting PLC control,it features high automatic level.good mixing result.Heat mixing has such functions as self-friction.and electric heating.The vane has passed the test of dynamic and static equilibrium.The cover adopts double concave-convex seal.
Main axis seal adopts special tech of our company.also equipped with pulse dust catching device.Cooling mixer absorbed slowdown tech from overseas,adopts direct slowdown device.overcomes the deadly weakness causing by use of retarder,that makes it running smoothly even more.This machine has come up to the same kind of product level in the world.That is an ideal equipment for producing plates,pipes and special-shaped materials etc.
Main Technical Parameter: