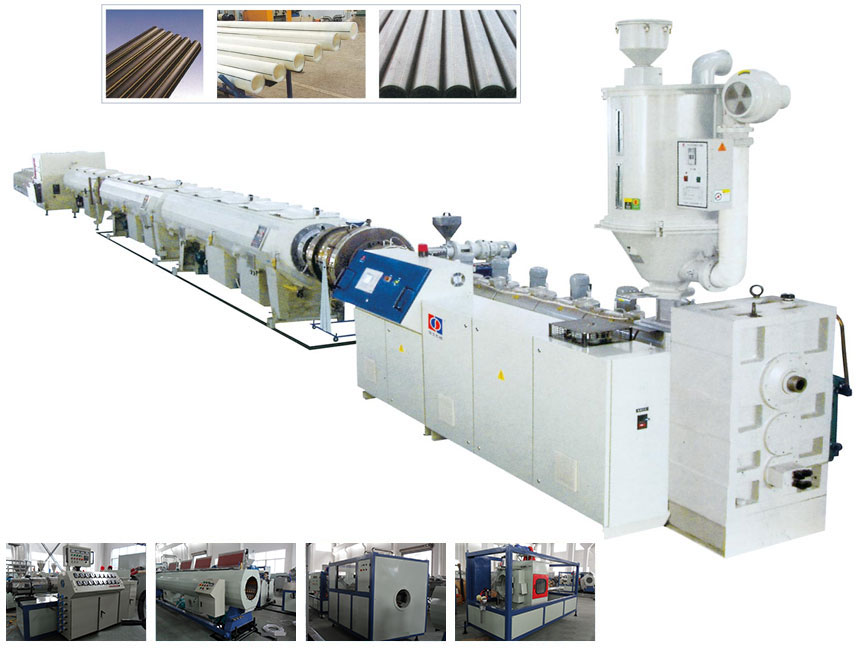 Characteristic & Application:
The product line of HDPEMDPE flow pipe and Gas-fired pipe,which the company manufactured ,is unique in construciiont, higher level of automatization, convenience in operation, steady and reliable if work continuously, The pipes,that the line product, have mild rigidity,hardth, better,better softness, and also able to bear spallation, crazing.
Form:
The product line is made up of control system, extruder, the head of machine, cooling system,extruder device and staker frame, Every line has two extruders, one of them adopts convery bush strongly and efficiency screws.
Mould and Auxiliary Machine:
The head of machine adopts the newest designed modes of basket or helix double heads, which has features of convenicence in regulation,equality in production,etc. The outers adopt unique technique of opening flume, and water cooling , in order to maintain the pipes forming precision.
Main Technical Parameter: